VARIETY OF WAYS TO GET INVOLVED
Your support is vital to us. We value your support. There are many ways to support the work of MBA. You can make a significant impact on the lives of the rural poor in Mpongwe. 
PRAY

The work we are doing is extremely challenging. Our efforts are nothing without the power of God. Participate in what MBA is doing by praying for us.  
GIVE
Simply put, MBA works hard at saving lives in Mpongwe district and doing church work across many regions of Zambia. Our work is on the frontlines of achieving many Millennium goals and needs your help. By giving a gift you are providing essential funding for MBA initiatives that have been identified as needing the most support. The resources you contribute today to MBA will change the lives of those living in poverty. Give now.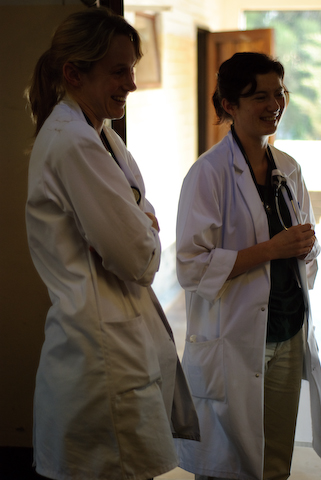 VOLUNTEER
Volunteers are an integral part of our ongoing mission. Volunteer Opportunities. 
"Every day I have had the opportunity to really improve health and even directly save lives – not rely upon statistical significance to probably affect an outcome." 
ENCOURAGE
Encouragement is always appreciated. It is fuel that can sustain us. We can never have enough! 
LEARN MORE
MBA is wrestling with figuring out the implications of a new mind set, of getting on the pathway to sustainability. When our partners educate themselves about what we are doing and about the complex issues involved in aid and development work our journey together will benefit. You will find information about our development process and ministries in this website. We have also compiled a list for furthing reading. Read up and prayerfully consider what the implications are for you as a partner. 
ADVOCACY
Speak up for the poor. Whether you are in the resourced world or living in poverty use your voice to influence policies of the powerful. The church has long recognized and responded to the need to nourish people spiritually and physically but also with the strategic use of influence. Advocacy is Seeking with, and on behalf of, the poor to address underlying causes of poverty, bring justice, and support good development through influencing the policies and practices of the powerful. Learn more.
SHARE THE WORK OF MBA
Introduce the work of MBA to others who might want to get involved. You can be a champion of our work. Support us by connecting us to volunteers, fundraising events or by involving your church or your business. Connect us to donors such as philanthropies or aid organizations. If you have ideas you want to discuss contact us. 
PARTNER WITH US
New partners
Our needs are great. New partners who would like to build long term relationship with us are welcome. If you sense that your hearts are being drawn into a relationship with MBA we would love to meet and discuss how we can build a relationship that blesses your organization or team. Let's talk about what is important to you and how we can fit together in accomplishing the goals we each have. 
Current partners
Thank for journeying with us. In case we haven't said it enough, we appreciate you. We enjoy building relationships with you. Over recent years we have seen tremendous growth of support from old supporters. It is such an encouragement. Your contribution to our development is invaluable. We thank you for your long term commitment and humbly recognize that we haven't been able to serve you as well as we would like. We appreciate that you stick with us and look forward to growing together.