Projects we celebrate!
Highlights from recent projects.
Click on photos to enlarge and to see all of them as a slide show. See also VIDEOS from our projects.
2009 Projects!
2009 New Neonatal Ward at Mpongwe Mission Hospital – NUI Galway Engineering Students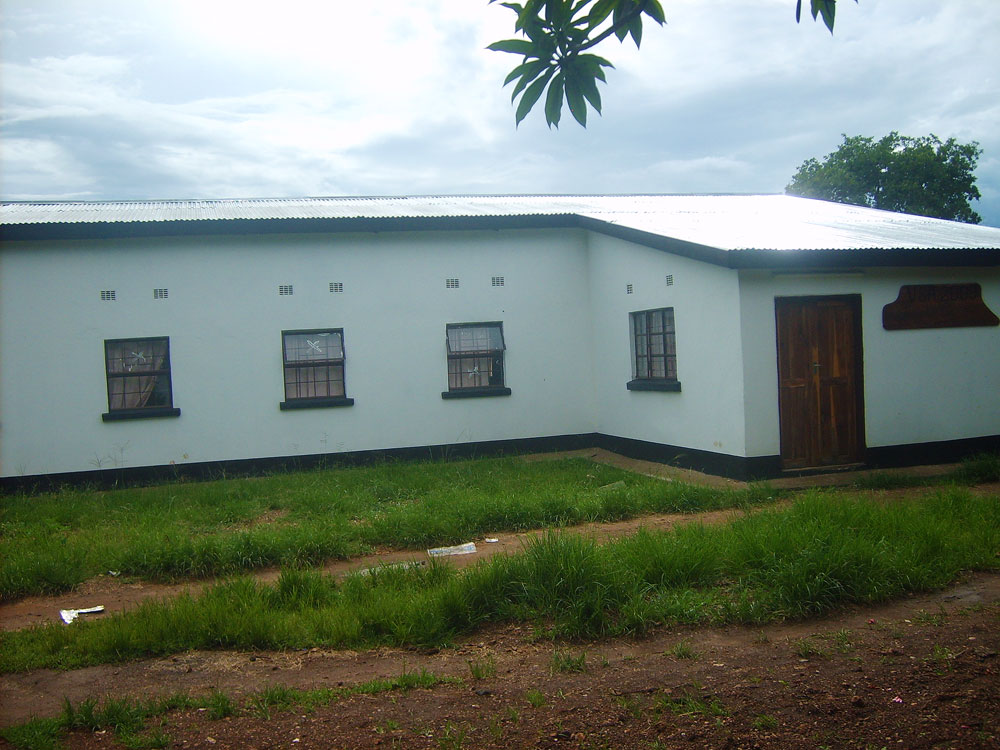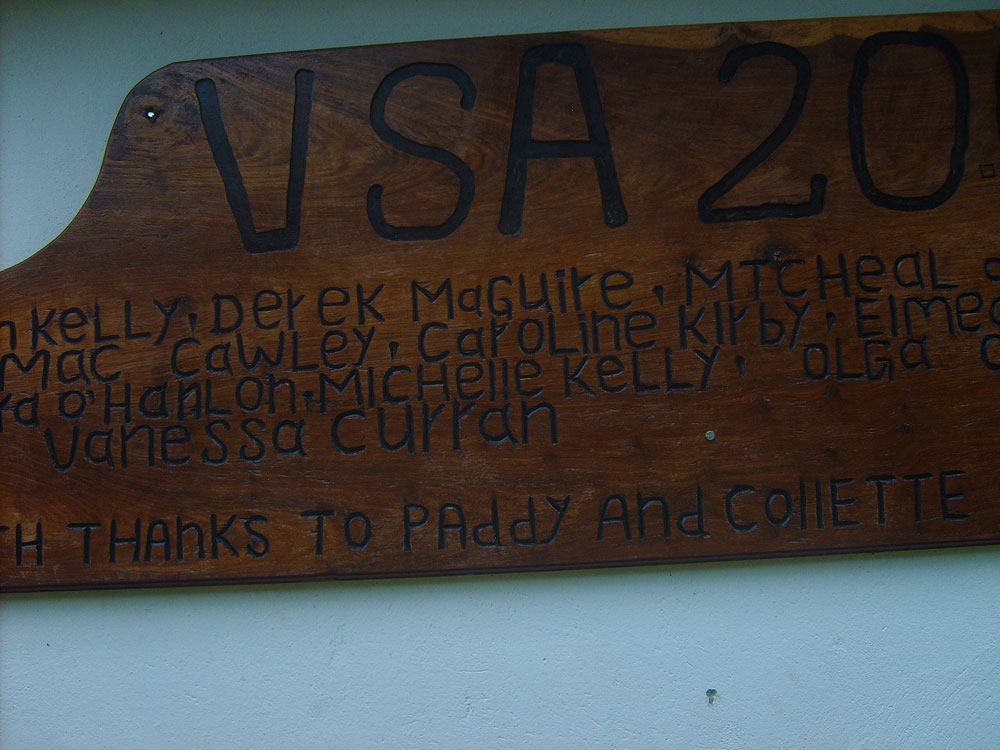 Refurbishment of Hospital facilities, tiling of showers and toilets
Construction of waiting rooms for ART clinic and MCH department
Repair of the roof on the Imbalasa at the Mothers Shelter
New Mother's Shelter building
Staff Housing – 2 houses have been renovated and upgraded
New Staff Housing building has begun: 12 apartments planned but only 3 will be done this year
2008 – 2009 New OPD – The Colbert Clinic – at Mpongwe Mission Hospital
The "BEFORE" and "AFTER"  and Dedication Ceremony 
More pictures of clinic building process and dedication ceremony as a video.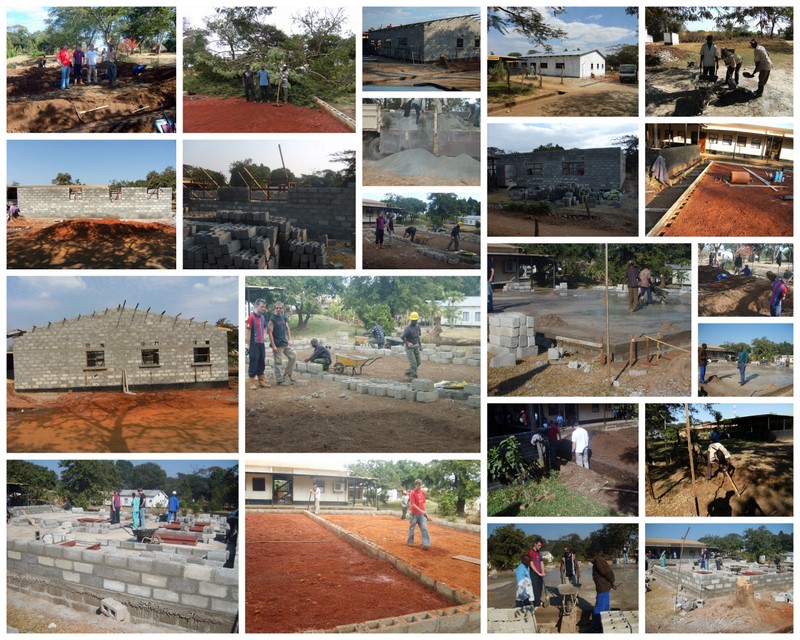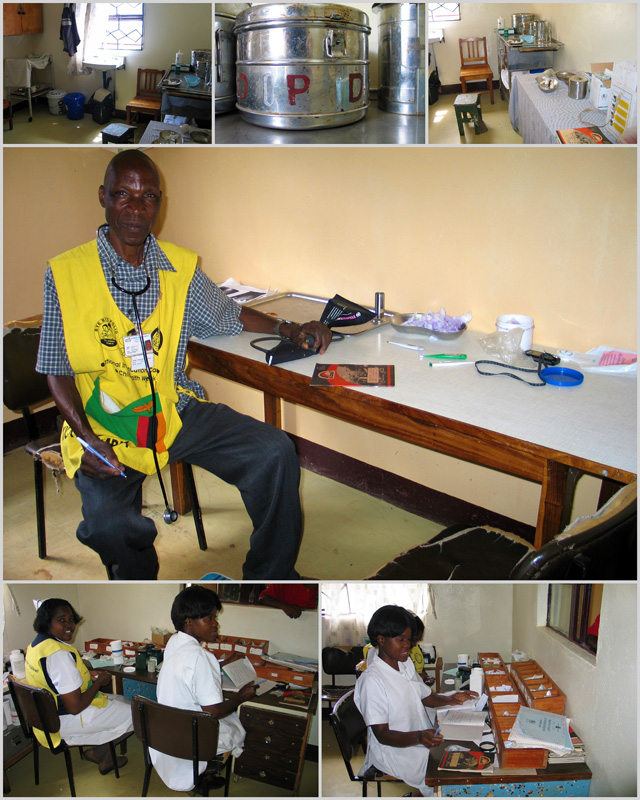 2008  – Kitchen refurbishments
2008 Hospital Enhancements
2008 Doctors Housing
2007 Agape Guest House   and   Guest Hut Re-Roofing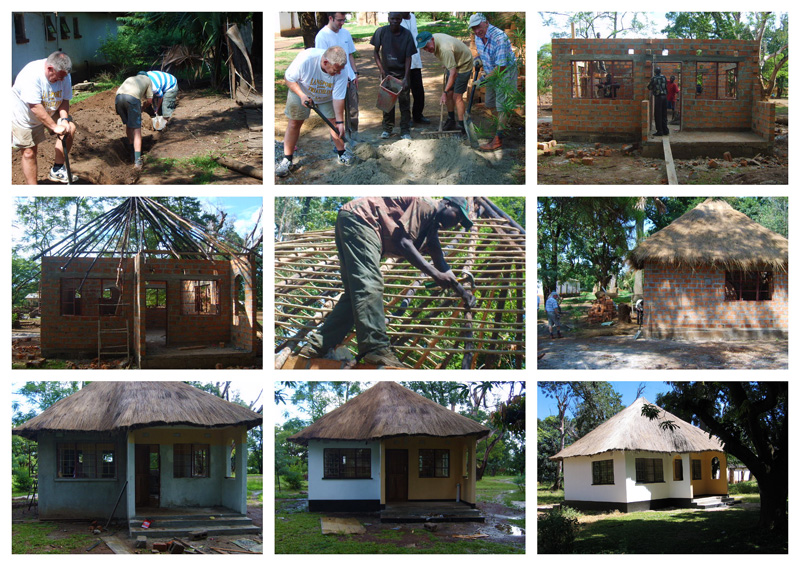 2006 New Guest House